How to choose a safe Wigs website to buy? Look for these 4 signs
      Every website owner should take responsibility for ensuring the safety of its visitors, but unfortunately, some websites just aren't secure. An unsafe website can spread malware, steal your information, send spam, and more. To protect yourself and your personal information, it's important to know that a website takes your safety seriously – but how can you tell? Look for these 4 signs that a website is safe:
Look for the "S" in HTTPS
If HTTPS sounds familiar, it should – many URLs begin with "https" instead of just "http" to indicate that they are encrypted. This security is provided by an SSL certificate, which protects sensitive information entered into that site as it travels from the site to a server. Without an SSL certificate, that information is exposed and easily accessible by cybercriminals. It's important to note that HTTPS isn't the only thing a website can – or should do – to protect its visitors, but it's a good sign that the website owner cares about your safety. Whether you're logging in, making a payment, or just entering your email address, check that the URL starts with "https."

Check for a website privacy policy
A website's privacy policy should clearly communicate how your data is collected, used, and protected by the website.  Nearly all websites will have one, as they are required by data privacy laws in countries like Australia and Canada, and even stricter rules have been introduced in the EU. A privacy policy indicates that the website owner cares about complying with these laws and ensuring that their website is safe. Be sure to look for one, and read it over, before giving your information to a website.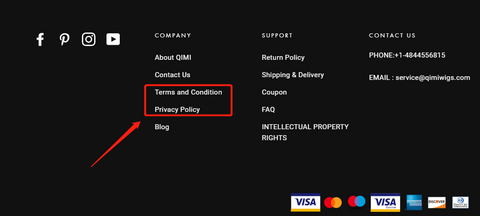 Find their contact information
If finding a website's contact information makes that site seem more trustworthy to you, you're not alone. A survey of website visitors found that 44 percent of respondents will leave a website that lacks a phone number or other contact information. Ideally, a safe website will clearly display an email address, a phone number, a physical address if they have one, return policy if applicable, and social media accounts. These won't necessarily provide protection, but they indicate that there's likely someone you can reach out to if you need assistance.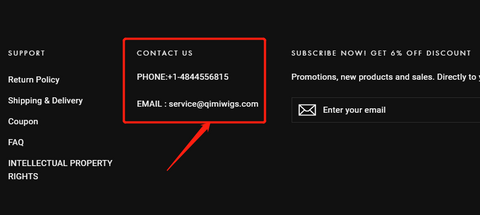 Verify their trust seal
If you see an icon with the words "Secure" or "Verified," it's likely a trust seal. A trust seal indicates that the website works with a security partner.
A legitimate trust seal, "https," a privacy policy, and contact information are all good signs that a website is safe!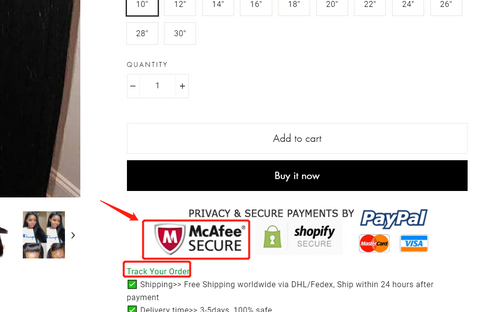 Qimi Wigs always insist on providing the best products and quality services, so that every consumer can feel at ease and happy. Now Qimi is in the big sale, come and buy quickly.
GO SHOP:
Don't forget to use your discount code before payment!